---
Why start your own Business with the Kwikweb opportunity ?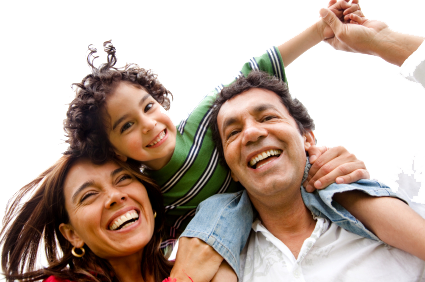 Kwikweb has great news for entrepreneurs who are looking to earn an attractive income every month. By starting your own business with this opportunity you can use your talents, hard work and skills to earn a decent income and grow your own network of customers. We offer one of the easiest website creation, development and management tools so that you can help customers to build and maintain their own websites. But best of all – you can make great money for yourself in the process too and your customers get the opportunity to grow their business.
Don't fool yourself; this is not a get rich quick scheme. This business opportunity will require your talents and will demand consistency, as with any new business opportunity. There are no shortcuts or instant money involved, nor is there any dishonesty. It's about empowering yourself with the right tools and training to allow you to create great looking websites that are easy to use and fully functional. This is perfect for people who are looking for cheaper opportunities to get their websites developed. Not that it is an inferior product, we have just built it in such a way that it can be launched cheaply.
In short, the Kwikweb opportunity involves a website developing tool that will help you to create and manage a website easily. The Kwikweb system also allows you to create as many pages as you want, in a day, a week or every month. Not only will you, as a sales agent or consultant, find it easy to create websites with this tool, but you can also show your customers how to create and manage websites on their own. Some customers might ask you to maintain their website on their behalf, in which case you get another opportunity to build a business.
The Kwikweb system allows you to create all kinds of websites, like corporate websites, e-commerce websites, blogs and more. You can create as many pages as you want, when you want, with as much content as you want. You can also use a variety of other great features like member login sections, emails, messages, music clips, forums and more. You can also invite people to sign up for your mailing list and get feedback and reviews on your products or services. This way you can cater for everybody and ensure that you have a wide variety of clientele.
The Kwikweb system also gives clients a range of electronic marketing tools such as bulk sms, electronic newsletters, mobi sites etc. There is something in it for every user, at a price no one can resist.
The first step to becoming a successful entrepreneur with this opportunity is becoming a Kwikweb sales agent or consultant. To become a consultant you will need to pay a R2,500 joining fee and you will get the training you need where we teach you everything you need to know about using our unique website designing tool in order to start your own business. All it takes is approximately 5 hours – and you're done! You can become a webmaster in less than a day. Where else have you seen a business opportunity where you can start making money on the first day?
Another great benefit of this business opportunity is that you don't need any prior qualifications or technical knowledge to start your own business. You just need to complete the training to get to know the system and its features so that you can get the confidence you need to sell it to your customers and be creative with it. However, you may also choose to skip the training if you are already familiar with the Kwikweb system or if you want to figure your own way through it. Once you are familiar with the system, you can now start your own business. You choose any area in South Africa where you want to run your business and even target customers outside of South Africa – you are free to run with this business business wherever you want.
As a Kwikweb consultant or sales agent, you can start your own business with our amazing tool and create as many websites as you want every day. Consultants typically charge around R 2,500 to create a website. You can do the math – this can provide you with a pretty good income every month – and you can even earn more by bringing in more consultants to us. Sales agents charge R500 to set up a basic website. These fees are paid directly to the sales agent.
For every new consultant you recruit we will pay you R2,500 (once off) plus an additional R100 per month.
Three people started Kwikweb back in 2005 and by 2014 we grew to a team of 14 people at our head office, with 15 franchisees and plenty of consultants and sales agents that are spread out across South Africa as well as Namibia and Australia. If we weren't a genuine business opportunity then we would not have grown so successful.
We continue to grow and we focus on one of the most important requirements of modern day marketing – the need for a website and to create an online presence to be able to connect with potential customers.
Getting your own website can be very expensive, so not everyone can afford to have their own websites, especially small organisations that are just starting out. The Kwikweb system eliminates the need for customers to run from one agency to another trying to get the best possible price. Now you can become a webmaster yourself and create your own website, or you can get in touch with another Kwikweb consultant to help you get your own website at a fraction of the cost.
As soon as you start as a consultant you can keep going and expand your clientele by using affordable promotional methods like references from existing customers and social media marketing. We can also help you by supplying you with leads once you have proven yourself to be reliable, capable and trustworthy.
Grab this Kwikweb business opportunity and start your own business today. You can use this for extra income or take it up as a full time job. Whether you are a student, a housewife or even retired, you can earn an extra income and be part of a great business model. All you need to be successful is a systematic and committed approach, and determination to grow your business. If you love socialising, this will be an even better business opportunity because you get to work with people.