Add a new keyword

This option allows you to request a keyword and set you default reply to the sms received from your clients.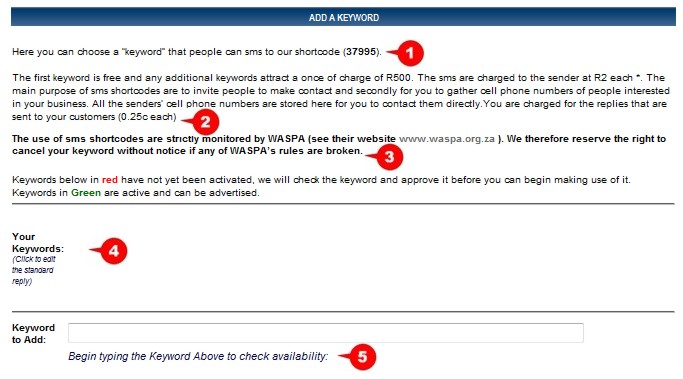 1. The shortcode you request will be sent to 37995.
2. The first keyword is free of charge but any additional keywords will be charged at R500 once off.
Sms's are charged to the sender at R2 each.
The auto reply sms is charged to you at 25c per sms.
3. Please click on the WASPA website link to view the rules.
4. If you have requested a keyword and it has not been activated yet, it will display in red.
Once the keyword has bee activated, it will display in green.
You can now start using the keyword in advertising campaigns.
5. Here you would type you first and additional keyword when requesting it.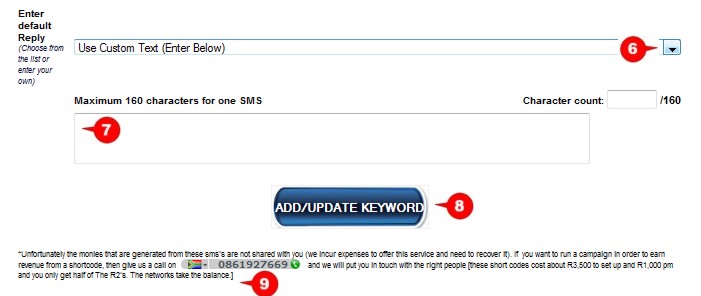 6. If you click on the dropdown menu you can select one of the preset replies or choose the "Use custom Text".
7. If you choose the "Use custom text" you can add your message here.
8. Click on the "add / update keyword" button to complete your request.
9. Please note that the R2 sms's received from the clients are not shared with you as Kwikwap uses this money to sponsor and maintain the system.