New to do item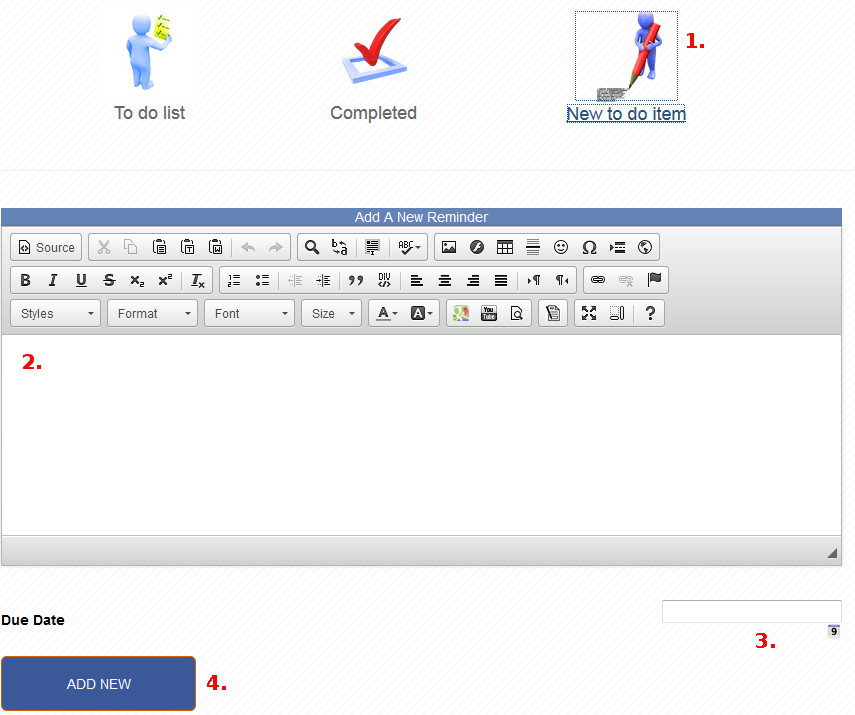 Use this function to create a new to do item and to set a due date.

1. Click the 'New to do Item' Button
2. Input the details for your to do item. If you are not familiar with the content editor, click here to read the online help article.
3. Click this button to select a due date.
4. Click on the "ADD NEW" button to add the new to do item.