Verify Website for Google

Google Webmaster Tools provides you with detailed reports about your pages' visibility on Google.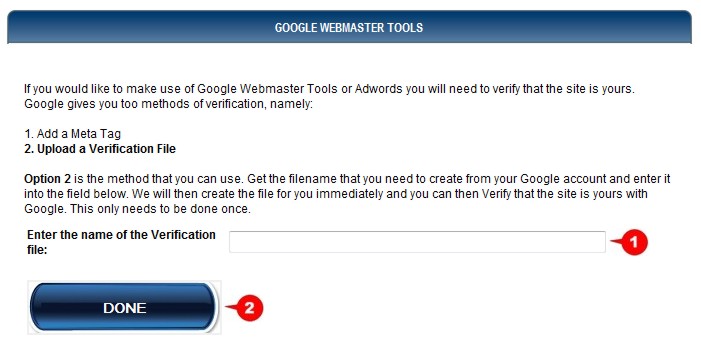 Click on www.google.com/webmasters/tools/ to start the process.
Once you have logged into your Google account, add your website url.
1. Copy the verification file given to this block.
2. Click on the "done" button to complete the process.
Go back to the Google webmaster tools page and click on the "verify" button.
Once verified you can start using the detailed reports.