Add/Edit Enquire Now Button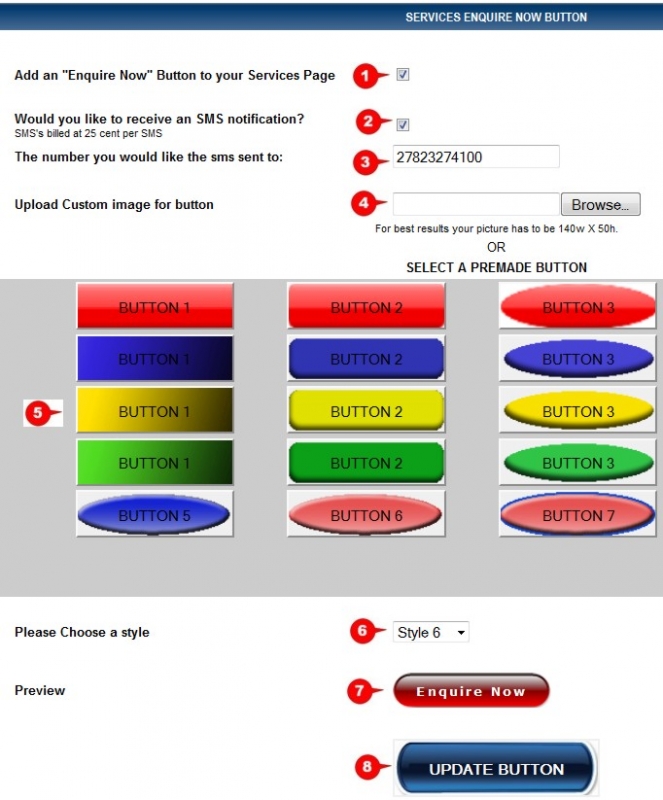 This feature allows you to add an "Enquire now" button to your products pages. When your prospective client uses this button, you will be notified via e-mail and (optionally) via SMS that someone has made a product enquiry on your website.

1. Click the first check box to activate this feature on your website.
2. If you would like to be notified via SMS about an enquiry from your site, click on the second check box.
3. If you have indicated that you would like to receive SMS notification, enter the phone number where the SMS needs to be sent to.
4. If you have a custom image/button that you would like to use, click on the browse button to upload the image from your computer.
5. You can also select a pre-designed button from the to display on your product web pages.
6. Select a text style from the drop down box below the displayed pre-designed buttons.
7. This is a preview of what your button will look like.
8. Click on the "UPDATE BUTTON" button to save and upload your button.