Product Variations
You can add product variations to your product listings ie: Specific Product > Variation : Red or Blue or different sizes etc.
To Add Variations first click on CONTENT then on PRODUCTS AND SERVICES.
You will see the screen below. Now click on ADVANCED OPTIONS and then on E-COMMERCE SETTINGS.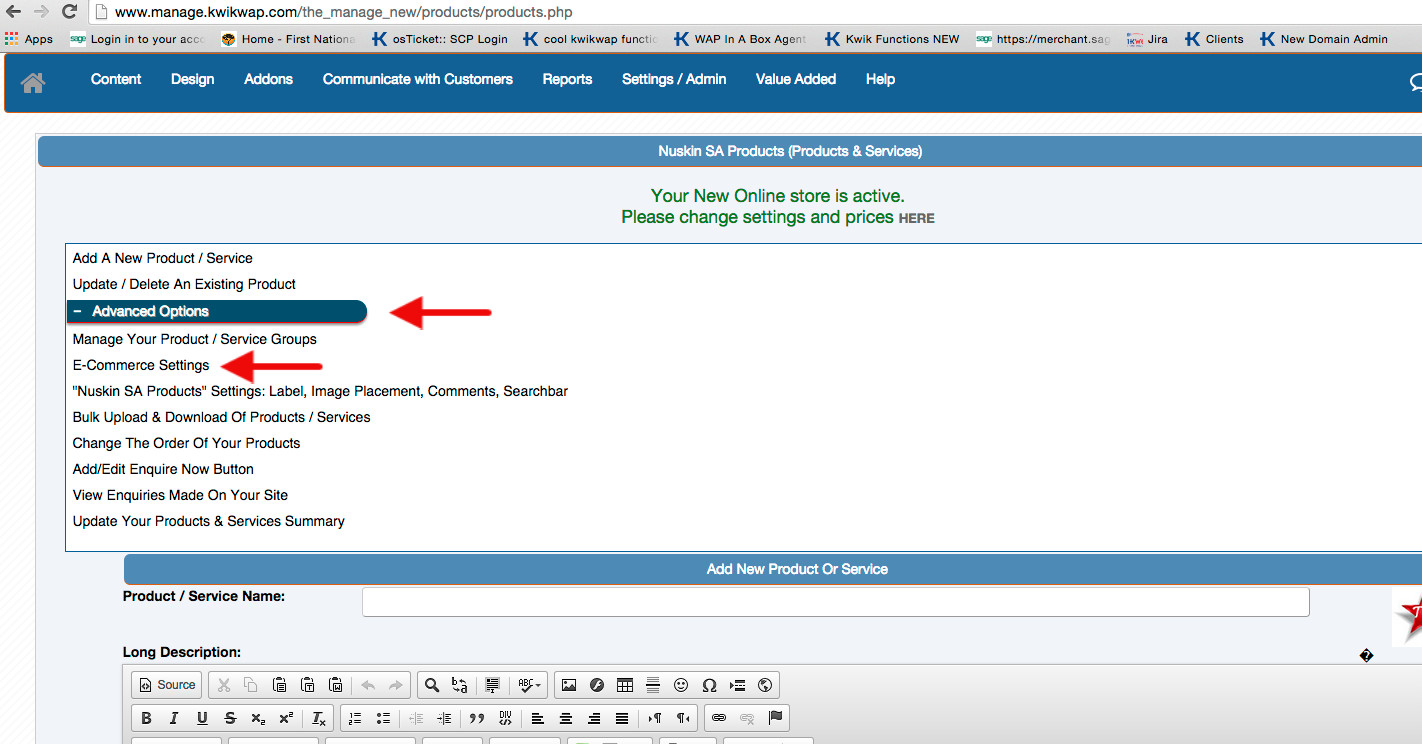 On the next screen, click on EDIT ITEM PRICE / STOCK / VARIATIONS / MEMBERS PRICE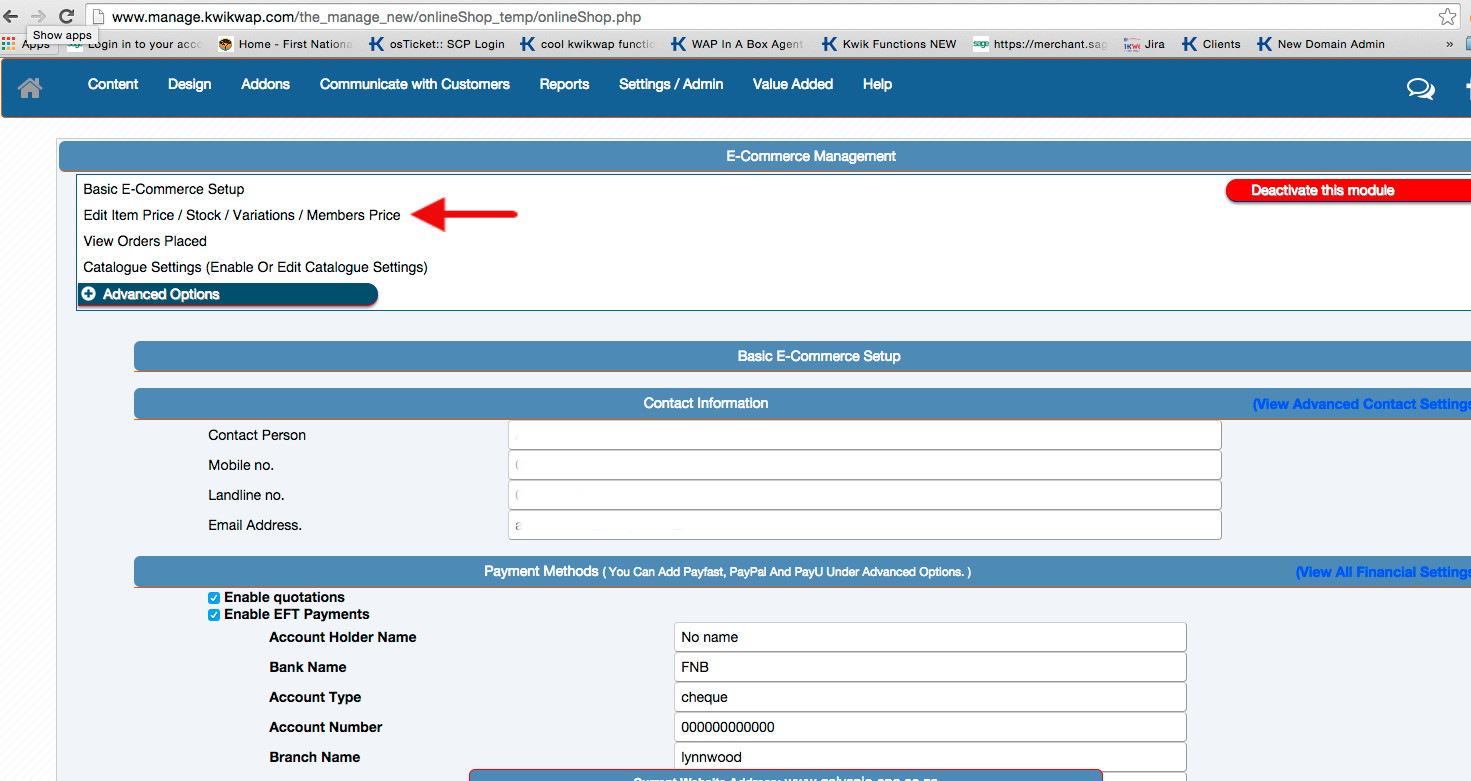 On the following screen click on ADDITIONAL PRICING OPTIONS / MEMBERS PRICE / STOCK OPTIONS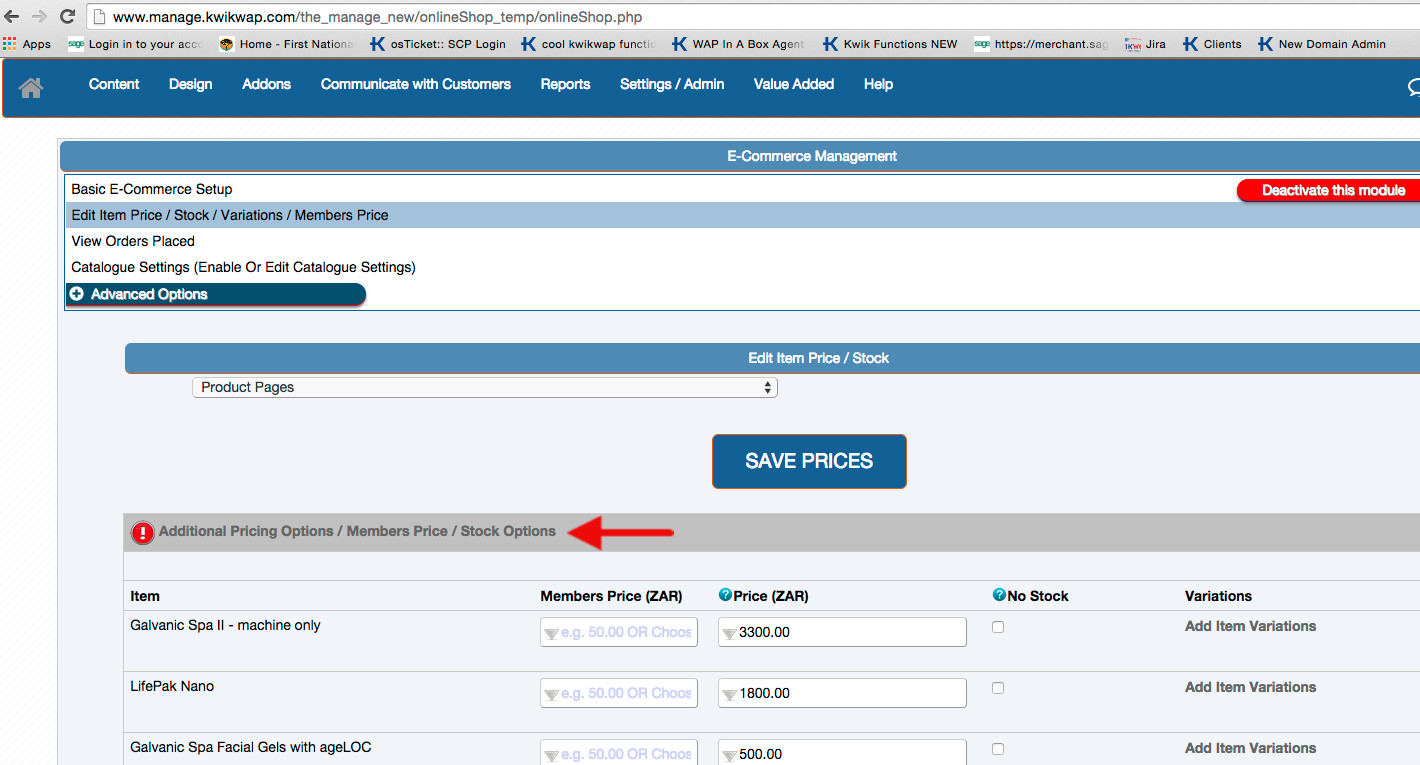 You will then be presented with the screen below, if you click on the GREEN PLUS ICON on the right under Variations, you can add the different options.