Add a new custom page

Use this Function to ADD a custom page, after you have activated the "Kwikwap custom pages" additional module . You can add up to seven custom pages on your website.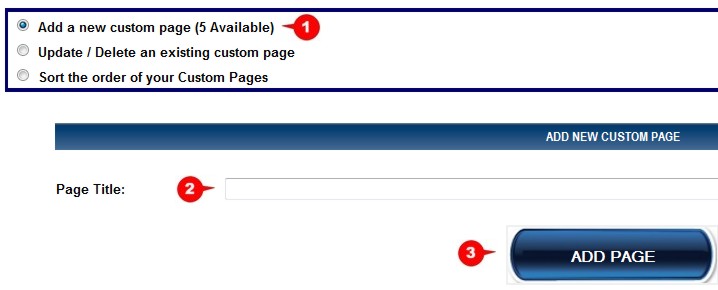 1. Select the "Add a new custom page" radio button. (A figure between brackets will indicate how many of the seven custom pages are still available.)
2. Type in a page title.
3. Click on the "ADD PAGE" button.

Remember that the "page title" is VERY important in Search Engine Optimisation (SEO), so try to keywords in the in the title.