Update your product prices

This option allows you to edit your product prices on the website.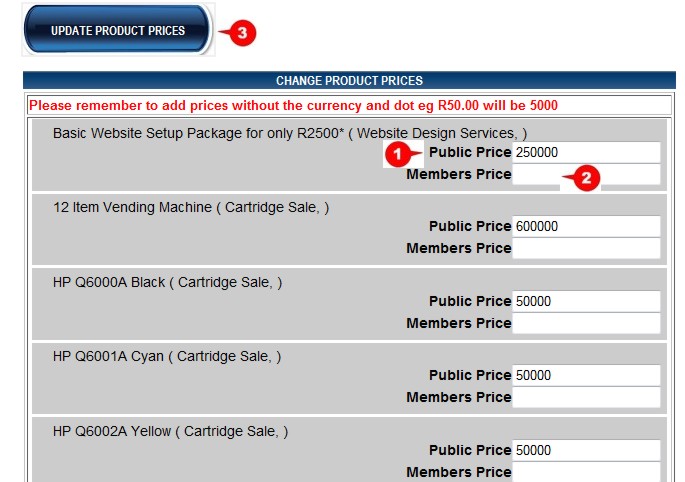 1. Enter the Public or normal price of your product here.
2. If you have a members area you can add the member discounted price here.
3. Once you have changed all the prices required, click on the "update product prices" button.