Add a New Product / Service

If the online ordering module is active you are able to adda tick to show that the product is out of stock.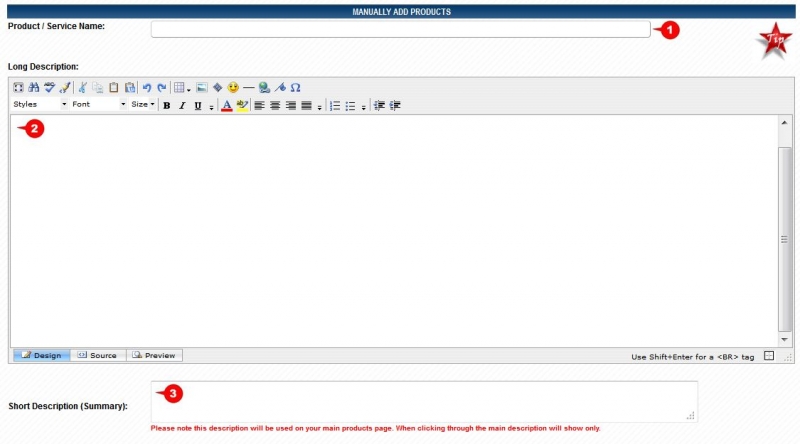 1. Enter a descriptive name for your product
2. Enter a detailed description for your product.
3. Enter a summary of the product description which will be used for the main product page.

4. Enter the price without any indicators.
5. Click on the box if the product is Out of Stock.
6. Click on the Browse button to add a image of your product.
7. Click on the dropdown menu to assign the product to a group.
8. Click on the Add Product button to complete the process.