View Reports

This option allows you to view the reports of the amount of sms's that the community policing form has sent within a specific month and the cost that will be added to your monthly account.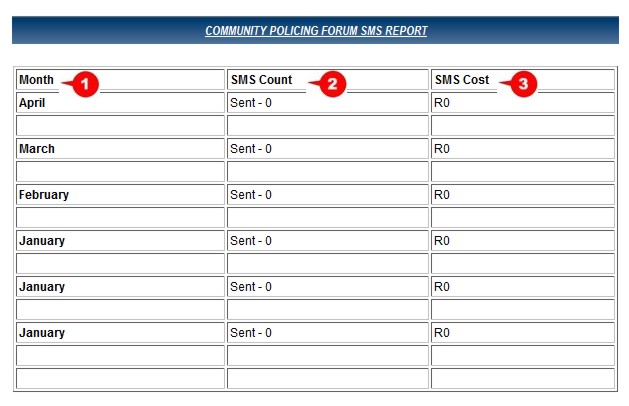 1. The first column is the specific month.
2. The second column is the amount of sms's that were sent for that specific month.
3. The third column is the cost of the total sms's sent for the specific month.