Add a New Caravan

This option allows you to add caravan listings on your website.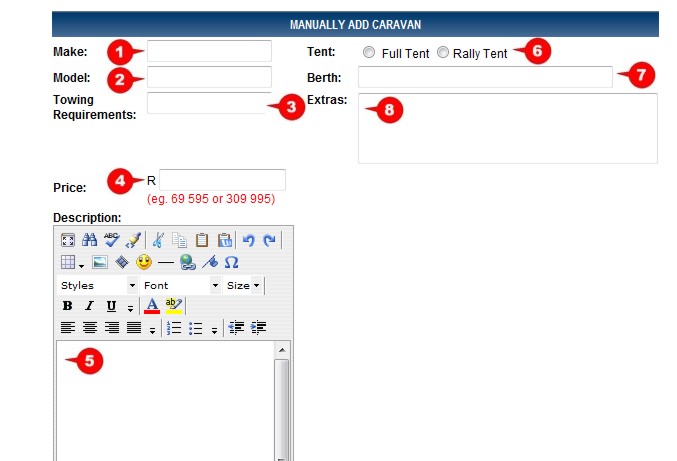 1. Enter the make of the caravan.
2. Enter the model of the caravan.
3. Enter the towing requirements of the caravan.
4. Enter the price of the caravan.
5. Add any additional information about the caravan.
6. Select whether the caravan comes with a full tent or rally tent.
7. Enter the number of berths in the caravan.
8. Enter any extras that acompany the caravan.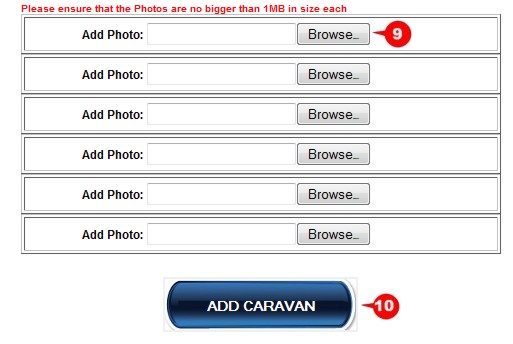 9. Six images can be uploaded for each listing. Click the "browse" button to add the images, and click "ADD CARAVAN" to complete the listing.
Remember to "PUBLISH ALL CHANGES".