Allocate your Surveys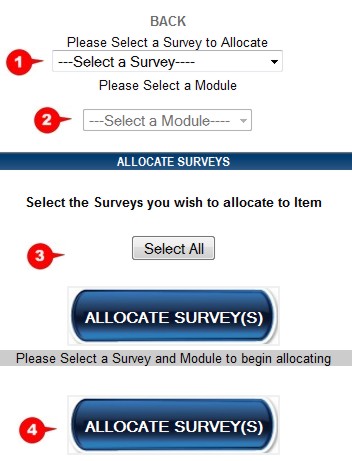 You have the option to display your survey either on the main menu of your website (if it NOT allocated), or to link it to a particular page or module on your website. Use this feature in Kwikwap to allocate forms/surveys to pages.

1. Select which form(s)/survey(s) you want to allocate to specific pages from the drop down box.
2. Select a module/page from the drop down list.
3. Click on the check box under "allocate" in the table to activate the allocation.
4. Click on the "ALLOCATE SURVEY(s)" button to complete the linking process.