Create a newTab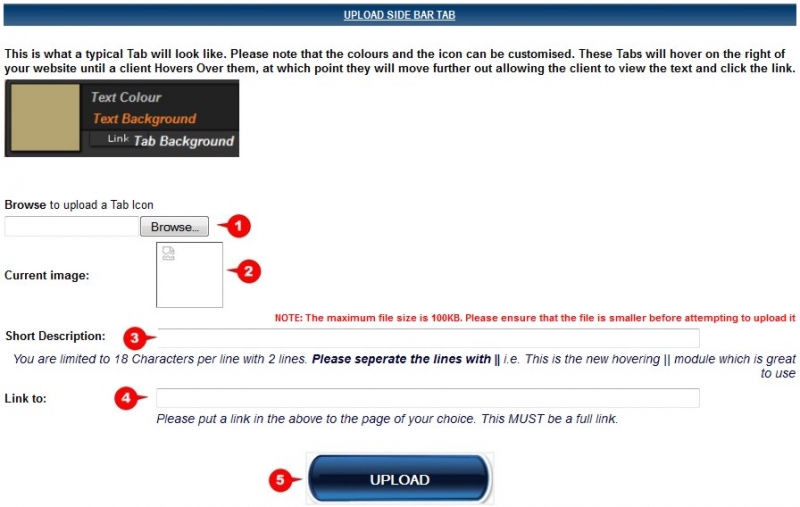 1. Click on the browse button to upload an icon that will be displayed on your tab. Please note that the maximum allowed file size is 100KB.
2. The current tab icon is displayed here. Nothing will show (as in the picture) if this is a new tab being created. This will only show the newly uploaded tab once the upload button has been clicked.
3. Give a short description of your tab. Note that you are limited to 18 characters per line and that you are allowed to enter 2 lines of text. Both lines are entered in the same text box. Insert a double | (press shift & \) to seperate the lines.
4. Enter the url of the hyperlink that you want the tab to link to. Note that this has to be a full link eg. http://www.kwikwap.co.za/what-our-clients-say.php
5. Click the UPLOAD button to finalise the procedure.