Change the Order of your Sidebar tabs

This option allows you to change the order of the hovering sidebar on your website.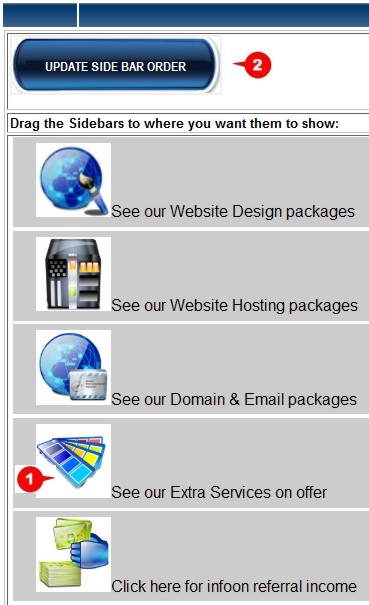 1. To change the order of your sidebar tabs, you need to click on and drag the tab to where you want it in the list.
2. Once you have the sidebars in the order that you would like, click the "UPDATE SIDE BAR ORDER" button.