Accommodation Booking and Enquiry System

This option allows you to add an accomodation booking and enquiry form on you website.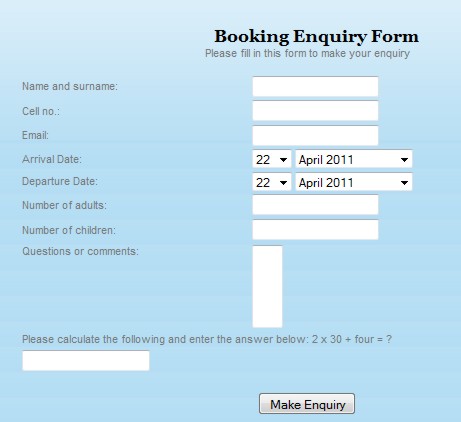 The client simply fills in their details and selects the arrival and departure date, the number of adults and children and fills in any additional questions or comments and clicks on the "make enquiry" button.
You will receive and email with the enquiry and the client will receive a copy of the same email.
You can then check the requested dates for availability and contact or email the client to confirm the booking and arrange for a deposit.