My Agent details

This option allows you to see all the details of the agent who signed you up as a Kwikwap client. He or she will be your first level of support. Any problems should be directed to your agent. If you have problems with your agent you are welcome to contact the Franchise License Holder on record.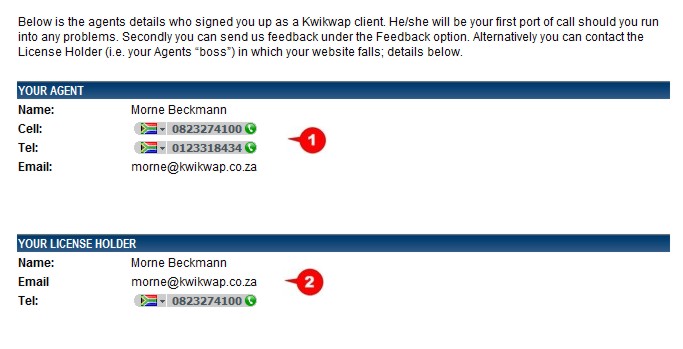 1. Here you will find your agent's name, cellphone number, telephone number and email address.
2. Here you will find the Franchise License holders name, email address and contact number.