Change Registration Text & Label of Custom Fields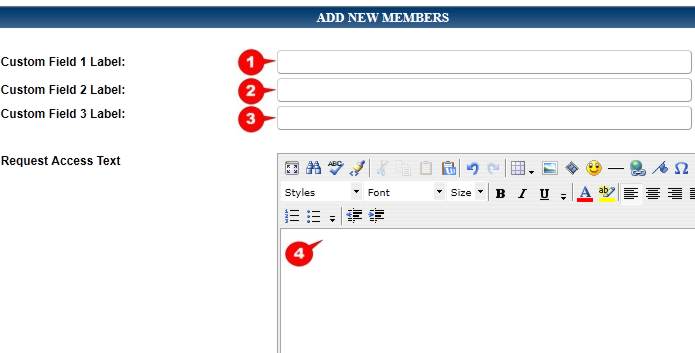 This allows you to add three custom fields to the member access request form as well as add unique information to the request access and request access done areas of the member access registration form.

1. Enter text for Custom Field 1.
2. Enter text for Custom Field 2.
3. Enter text for Custom Field 3.

The default fields that appear on the access form is Name, Surname, Cell Number and Email Address. If no text is entered into a field, that field will not display on your request form. In other words, if you only want to us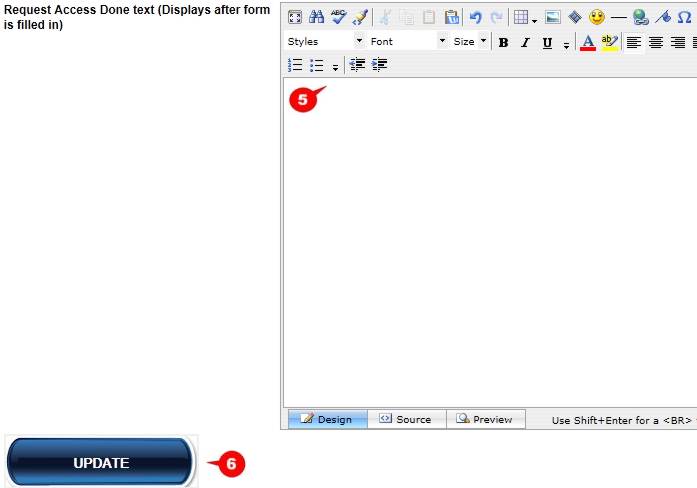 e two of the three custom fields, just leave the third field blank.
4. Enter Request Access text. This can be used to explain to potential members what they can expect to find in the members area or give an indication how the registration process works and/or how long it takes to be approved as a member.
5. Enter Request Access Done text. This is the message that will appear when a potential member submits the access request.
6. Click on the UPDATE button to update the enteres information