Member Only area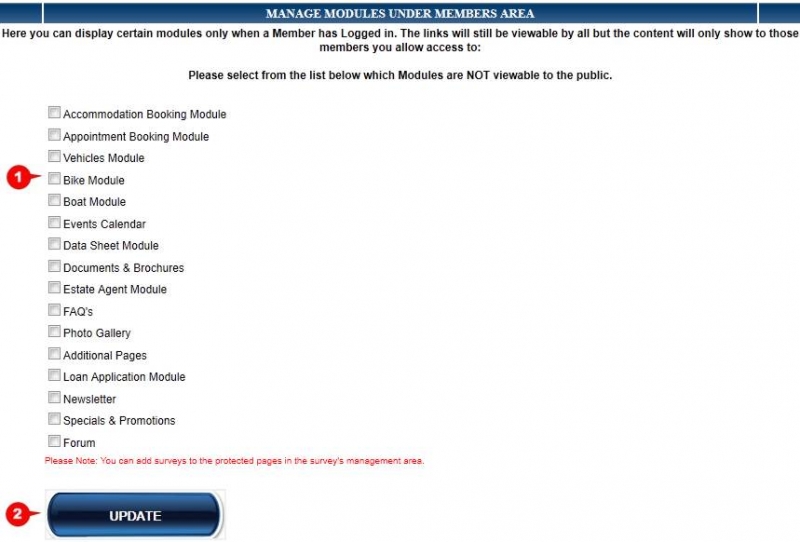 With the member only area additional module you can restrict access to certain parts of your website to members only.

Once the module is activated and published, the member login page is automatically activated on your website. You can then add custom pages under the member only area, or add any of the following additional modules:
Accommodation Booking Module
Appointment Booking Module
Vehicles Module
Bike Module
Boat Module
Events Calendar
Data Sheet Module

Documents and Brochures
Estate Agent Module
FAQs
Photo Gallery
Additional Pages
Loan Application Module
Newsletter
Specials and promotions
Forum
1. Select the radio button of the module you want to activate in the member area.
2. Click the UPDATE button to add the selected modules to the meber area.

You can add surveys to the protected pages in the survey's management area. Also note that only modules that have been activated will sho.