Add a new custom page

You can use the custom pages to set up the member-only content, or to add one of the additional modules. When members log in, the custom pages will be displayed like this (refer red arrow) once published: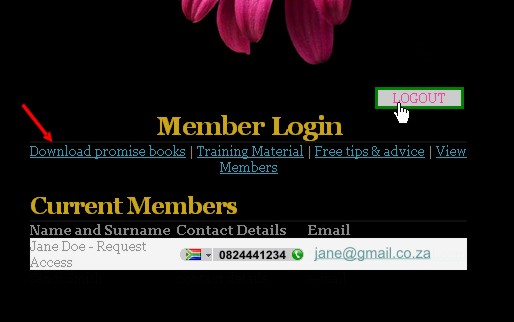 Page Title: Add a page title for the first custom page – you can add up to five custom pages.

Click on "ADD PAGE" to add the page.

Click on to edit the title of the custom page you have created, or the alignment of the title (i.e. left, center, right).

Any of the following segments can be added on your custom page. Simply select the segment you wish to add and complete the details. Click on "ADD" or "UPLOAD".

Add a title
Add text
Add a document
Add an image
Add embedded media
Add a link
Add an advert

View the Custom Page: The custom page layout is displayed.

Click "BACK TO PROTECTED PAGES" to return to the member only management page.

To publish the changes on your website, select "PUBLISH ALL CHANGES".





The member only area can be used to share newsletters, videos, images and other information, e.g. training manuals, etc.