Estate Agent Module

This module is specifically targeted to make estate agents' property listings easy to manage. Additional features of this module include: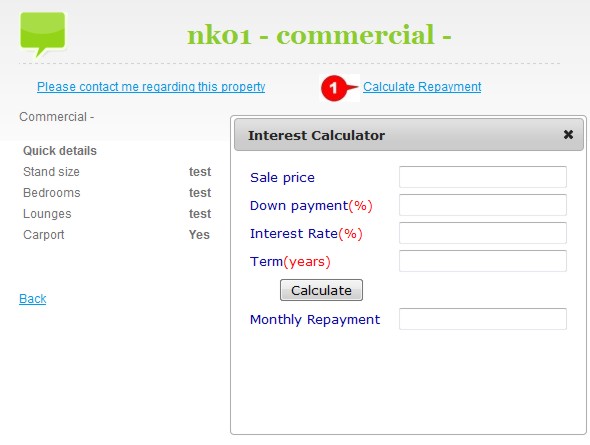 1. A calculate repayment feature.
The client will be able to add the sales price, down payment, interest rate and term.
Once they click on the "calculate" button, it will give them the monthly repayment amount.

2. Click here to list your property with us.
A property owner can list their property on your website.
Below you will see the options available for them to complete. Once the listing has been added it will reflect on your "Verify a property which has been added via you website" option for your approval.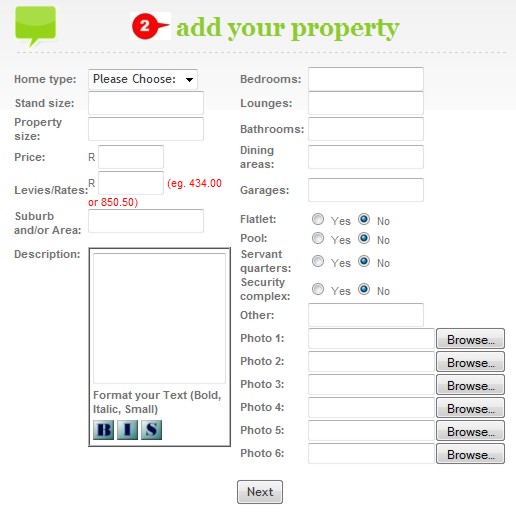 3. A property listing search facility is another great feature of this module, enabling the client to search your properties via suburb.
4. A search by property type can also be done.
5. If you have advertised the property with a code on the website, they can search by this field as well.
The property code can be used in advertisements, which will allow the client to SMS the code to 37995 and get a reply SMS with the following wording:
Here is the property listing a requested (with the link to the relevant property).

6. Once the search type has been selected they can click on the "search" button for results.