Appointment Booking System

This option allows you to add an appointment booking system to your website. The client will be able to book an appointment online via this system and you will receive an email or sms to confirm the appointment.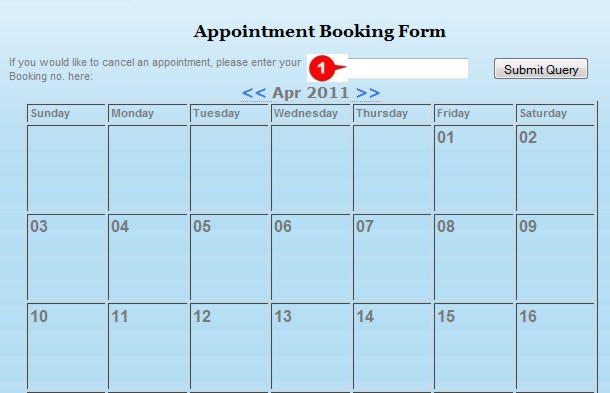 1. The system generated a unique booking number for the client which enables the client to cancel the appointment online if required.
If you use this system you must update you manual and online diary on a regular basis to avoid double bookings.